HamSCI Workshop 2023: Forging Amateur-Professional Bonds

March 17-18, 2023
A Hybrid In-Person and Virtual Workshop
Come join HamSCI at its sixth annual workshop March 17-18, 2023 at The University of Scranton. The primary objective of the HamSCI workshop is to bring together the amateur radio community and professional scientists. The theme of the 2023 HamSCI Workshop is Forging Amateur-Professional Bonds.
This workshop will also serve as a team meeting for the HamSCI Personal Space Weather Station project, a NSF-funded project to develop a citizen science instrument for studying space weather from your backyard. The PSWS is led by the University of Scranton, and includes participation from TAPR, Case Western Reserve University/W8EDU, the University of Alabama, the New Jersey Institute of Technology CSTR, MIT Haystack Observatory, Dartmouth College, and the amateur radio community at large.
The 2023 HamSCI workshop is organized by The University of Scranton with generous financial support provided by the United States National Science Foundation and ARDC. HamSCI is an officially recognized NASA Citizen Science project.
Abstract: 
SAMI3 (Sami3 is Also a Model of the Ionosphere) is a global, comprehensive model of the ionosphere/plasmasphere system. It is based on the SAMI2 model developed at the Naval Research Laboratory (
Huba et al., 2000
). SAMI3 models the plasma and chemical evolution of seven ion species (H, He, N, O, N, NO and O). The ion temperature equation is solved for three ion species (H, He and O) as well as the electron temperature equation. Ion inertia is included in the ion momentum equation for motion along the geomagnetic field. The neutral composition and temperature can be specified by empirical models (e.g, NRLMSISE00, HWM14) or by first-principle atmosphere models (e.g., TIEGCM, WACCM-X, HIAMCM). SAMI3 uses a nonorthogonal, nonuniform, fixed grid. The grid is designed to optimize the numerical mesh so that the spatial resolution decreases with increasing altitude. SAMI3 can use an untilted or tilted dipole model of earth's magnetic field, or an IGRF field model based on the Richmond apex model. A general overview of ionospheric physics and the SAMI3 model will be presented, as well as several applications of the code.
Bio: Dr. Joseph Huba completed his PhD in theoretical plasma physics at the University of Maryland in 1975. Following his graduation, he joined the Naval Research Laboratory as an NRC post-doc and eventually became a staff member. Between 1995 and 2018, he headed the Space Plasma Physics Section, part of the Beam Physics Branch at the Naval Research Laboratory. He is now a Vice President of Syntek Technologies whose clients include the US Federal government. Dr. Huba's main research interests include boundaries and wave phenomena in plasmas, physical processes governing the Earth's upper atmosphere, and approaches to modeling these systems. Over the last two decades he has been dedicated to writing advanced computer codes to simulate these systems, which incorporate algorithms capable of simulating their sheer complexity. Dr. Huba is a Fellow of the American Physical Society and the American Geophysical Union.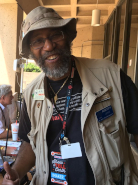 Abstract: The National Radio Astronomy Observatory (NRAO) recently received funding from ARDC for a new 2-year project designed to teach young adults about the electromagnetic spectrum while sharing the excitement of amateur (ham) radio among BIPOC and LGBTQIA+ students. The project goals are to: Introduce students to the Electromagnetic Spectrum and radio technologies; develop a scalable, shareable curriculum via SuperKnova; provide hands-on activities to deepen subject knowledge, and support student attainment of Technician and General Class Amateur Radio Licenses.
Bio: Jesse Alexander WB2IFS/3 is an amateur radio operator leading the project's efforts to introduce young people to the wonder of the Electromagnetic Spectrum through hands-on ham radio based experiences. Jesse has been a licensed amateur radio operator since 1975, when he got hooked on amateur radio as a teenager reading ARRL's QST magazines at the Montclair Public Library in NJ. The stories about hams communicating with each other from Antarctic science stations and small Caribbean islands, chatting in Morse code through satellites, bouncing signals off the moon (Earth-Moon-Earth), and providing life-saving support during natural disasters filled him with wonder and curiosity! Jesse has more than 30 years of experience in technical writing, designing for people and companies involved in IT, wireless communications, and telecommunications, and is an award-winning poet, trainer, and entrepreneur. Jesse holds a B.S. and M.Eng. in Electrical Engineering from Howard University. He is a senior member of IEEE, ARES/RACES, ARRL/OTC, OMIK/ARC, and FISTS, and a life member of Alpha Phi Alpha Fraternity, Inc.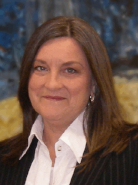 Abstract: Amateurs have played an important role in scientific research for many centuries. Up until the time of automated computerized telescope searches, virtually all comets were discovered by amateurs. As David Levy (of comet Shoemaker-Levy fame) said, "Amateurs have time to observe and enjoy the sky. Professionals have to submit proposals, take data, and write papers." Amateurs have long held associations with professional scientists in the realms of botany, ornithology, and even fossil and meteorite hunting. Ham Radio operators have worked closely with meteorologists as stormspotters and to provide communication in times of severe weather or other emergencies. It is a very natural outgrowth that Ham Radio amateurs team up with space physicists and aeronomers who study the ionosphere and its dependences on solar disturbances, in the general term of "space weather". Stanford first created VHF SID ionospheric monitors for amateurs and schools, and the "Radio Jove" program from Goddard has enlisted amateurs in monitoring solar and Jovian radio emissions. Ham beacons using Joe Taylor's compression algorithms now are used to track amateur balloons that have sailed four more times around the Earth. Amateurs team up with college students to provide communication with Cubesats. We are entering a new era of amateur radio providing important information on the structure and variability of the ionosphere, especially during eclipses. Several HamSCI talks and posters were shown at the recent Chicago AGU meeting, and we look to this group to lead the way for future uses of ham radio in "real" scientific research. talks and posters were shown at the recent Chicago AGU meeting, and we look to this group to lead the way for future uses of ham radio in "real" scientific research.
Bio:
Dr. Patricia Reiff W5TAR
is a Professor in the Department of Physics and Astronomy at Rice University and was the founding Director of the
Rice Space Institute
. Dr. Reiff is highly regarded in both professional space science and amateur radio fields. She is a Fellow of the American Geophysical Union and has been involved in space plasma physics research for more than 50 years, with interests in magnetospheric reconnection, convection, plasma particle acceleration mechanisms, and solar wind control of the magnetosphere and ionosphere. She was a Co-I on the Dynamics Explorer, Polar, IMAGE, and Cluster Missions. She is a Co-I and Education/Public Outreach (EPO) lead for the MMS (Magnetospheric Multiscale Mission), and has served as Director for public education projects for over 30 years.  Her "Space Update" software has been used by over a million visitors at over 15 museums and distributed to 400,000 educators and learners. Dr. Reiff is also the developer and instructor of Rice University course PHYS 501: Physics of Ham Radio and trustee of the W5YG Rice University Amateur Radio Club. She has taught ham radio to new licensees as young as 8.
The HamSCI Workshop will feature a real, working special event amateur radio station using the callsign W3USR! In-person participants are encouraged to stop by the station and guest operate or learn about how an amateur radio station works. We are grateful to the Murgas Amateur Radio Club K3YTL for organizing and running the W3USR Special Event Station. QSL information will be available here and on QRZ.com at a later date.
Although an amateur radio license is not a prerequisite to participate in HamSCI, we encourage participants to pursue a license. Getting a Technician Class license requires passage of a 35 question multiple choice test with a public question pool. Hamstudy.org provides free practice tests and materials and access to real online exam sessions. The ARRL also has an excellent selection of license study materials. You can also earn your amateur radio license at the HamSCI Workshop! An in-person Volunteer Examiner (VE) session will be held during the Saturday afternoon session. Please review the ARRL's "What to bring to an exam session" prior to the session. We are grateful to the Scranton Pocono Amateur Radio Club K3CSG (SPARK) for running this session.
Amateur Radio Through the Ages Exhibit is an exhibit of historical amateur radios, QSL cards, QST magazines, and radio accessories on display at the University of Scranton Loyola Science Center / Hope Horn Gallery during the Spring 2023 semester. This exhibit is presented by the Murgas Amateur Radio Club K3YTL, The University of Scranton Amateur Radio Club W3USR, and The University of Scranton Department of Physics and Engineering, especially Tom Mayka W3TRM, Bill Gallagher WA3RA, Herb Krumich K2LNS, Ian Kellman K3IK, Phil Galasso K2PG, Elaine Kollar K3VQR, Dave Kirby N3SRO, Dr. Darlene Miller-Lanning, and Dr. Nathaniel Frissell W2NAF.
The HamSCI Workshop Banquet will be help Friday, March 17, 2023 at the Historic Radisson Lackawanna Station Hotel and will feature keynote speaker Dr. Patricia Reiff, W5TAR. Thanks to a very generous donation from DXEngineering, this year we will have door prizes at the banquet! Door prizes include an Icom IC-7300 and ten $100 gift certificates to DXEngineering. Thank you, DXEngineering!

In-Person Participation
In-person registration is now closed. However, you can still join us virtually! Please see below.
Virtual Participation
For those who cannot attend in-person, we offer a virtual participation option. Virtual participation will be via the Zoom platform. All oral presentations, tutorials, and the banquet keynote will be available via this platform. These presentations will be available for viewing after the workshop as well.
Virtual participation is free of charge. Please use the link below to register for a Zoom link.
The 2023 HamSCI Workshop will be held in the Loyola Science Center on The University of Scranton Campus.
Parking is provided free of charge during this event on the 4th floor and roof of the University of Scranton Parking Pavilion. Participants without University of Scranton parking permits must park on the 4th floor or the roof of the parking pavilion.
Lodging will be available at the Radisson Lackawanna Station Hotel Scranton and the Hilton Scranton & Conference Center. Both hotels are in walking distance to the workshop.
For reservations at the Radisson Lackawanna Station Hotel Scranton, please call 570-342-8300 or 866-715-7836 and say that you are reserving for the HamSCI Workshop. The rate of US$109/night + 13% tax is valid the nights of March 16 - 19, 2023.
The University of Scranton and the HamSCI Workshop 2023 is located only 15 minutes from the Wilkes-Barre/Scranton (AVP) International Airport.
All participants in the HamSCI Workshop 2023 are expected to treat each other with respect and follow the HamSCI Workshop 2023 Participation Guidelines, which include The University of Scranton's Non-Discrimination, Anti-Harassment, Sexual Harassment, and Sexual Misconduct Policies. In-person participants and presenters will be required to sign and abide by the The University of Scranton HamSCI Workshop 2023 Waiver.
Dr. Nathaniel Frissell, W2NAF, The University of Scranton, Chair
Mr. Jesse Alexander, WB2IFS, National Radio Astronomy Observatory
Dr. Kristina Collins, KD8OXT, Case Western Reserve University
Dr. Philip Erickson, W1PJE, MIT Haystack Observatory
Mr. Bill Liles, NQ6Z, HamSCI Community
Ms. Veronica Romanek, KD2UHN, The University of Scranton
Dr. Nathaniel Frissell, W2NAF, The University of Scranton, Chair
Ms. Salisa Brown, The University of Scranton
Prof. Rachel Frissell, W2RUF, The University of Scranton
Ms. Frani Mancuso, The University of Scranton
Ms. Veronica Romanek, KD2UHN, The University of Scranton
Dr. Christine Zakzewski, The University of Scranton
Please e-mail hamsci@hamsci.org.
---

The 2023 HamSCI workshop is organized by The University of Scranton with generous financial support provided by the United States National Science Foundation (NSF) and Amateur Radio Digital Communications (ARDC). HamSCI is an officially recognized NASA Citizen Science project.